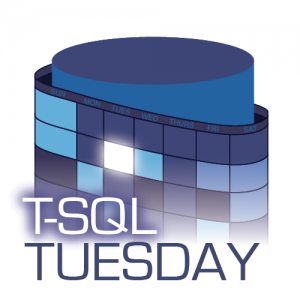 First off, welcome to my first T-SQL Tuesday which seems like the perfect first blog post to introduce myself and my non-SQL Server life.  Starting this blog and becoming more involved with the SQL Server community (read speaking) is my goal for 2018 so here goes nothing. Thanks to Aaron Bertrand for hosting and picking a great topic.
I was born in Oxford, England before my family moved to the small market town of Chippenham, Wiltshire where I was raised.  Leading to my main passion being proper football. We can argue about why this is the proper football in a later post perhaps (hint: you use your feet to kick a ball, no hands or egg-shaped objects here).
My earliest memories involve playing and watching football. When I was in primary school (equivalent of elementary school in the USA) my mum fought with the headmistress until I was allowed to play on the boy's team.  The boys weren't particularly happy until they realized I could hold my own.
I then played for Chippenham Town Ladies for many seasons while I was in Secondary School and earned appearances for the Wiltshire County team.  Next I joined the Bristol Academy of Sport at Filton College for the 2003/2004 season and played for Bristol Rovers Ladies.  This set up my big move across the pond as I was recruited to join The University of Akron Zips in 2005.  After four fantastic years of playing football every day and travelling around the United States, I graduated in 2009 with a degree in Information Systems and eBusiness, followed by an MBA.  Then in 2011 accidentally became a DBA for a direct marketing company in Akron.
I have since moved employers but still reside in Northeast Ohio as a SQL Server DBA.  My days of playing football are behind me, but I now spend more time than I probably should watching the English Premier League and worrying about my fantasy (proper) football team. I also enjoy watching US sports, hiking, Crossfiting and travelling with my partner, Kelcie.